Delivery between 2-5 weekdays - Free shipping over €100
Presenting our first organic batch of Single Malt RAW Edition Whisky, characterised by contemporary craft distilling and the raw expression of our distinct process and matured on virgin Hungarian oak casks.
An intense dark amber colour with heavy oils is what meets the eye. On the nose, sweet notes from ripe stone fruit, heather-honey malted barley and oak combine inharmony. Sweet cane sugar molasses, coconut, vanilla, white pepper, cloves and Hungarian oak cover your palate. An aftertaste characterised by dryness from the oak tannins followed by soft bitterness from green almonds.‍
Bottle size: 700 ml
Alc./Vol.: 58.2% ABV
Batch size: 1212 bottles
Alcohol: 58.2% vol.
Allergens: None

DK-ØKO-100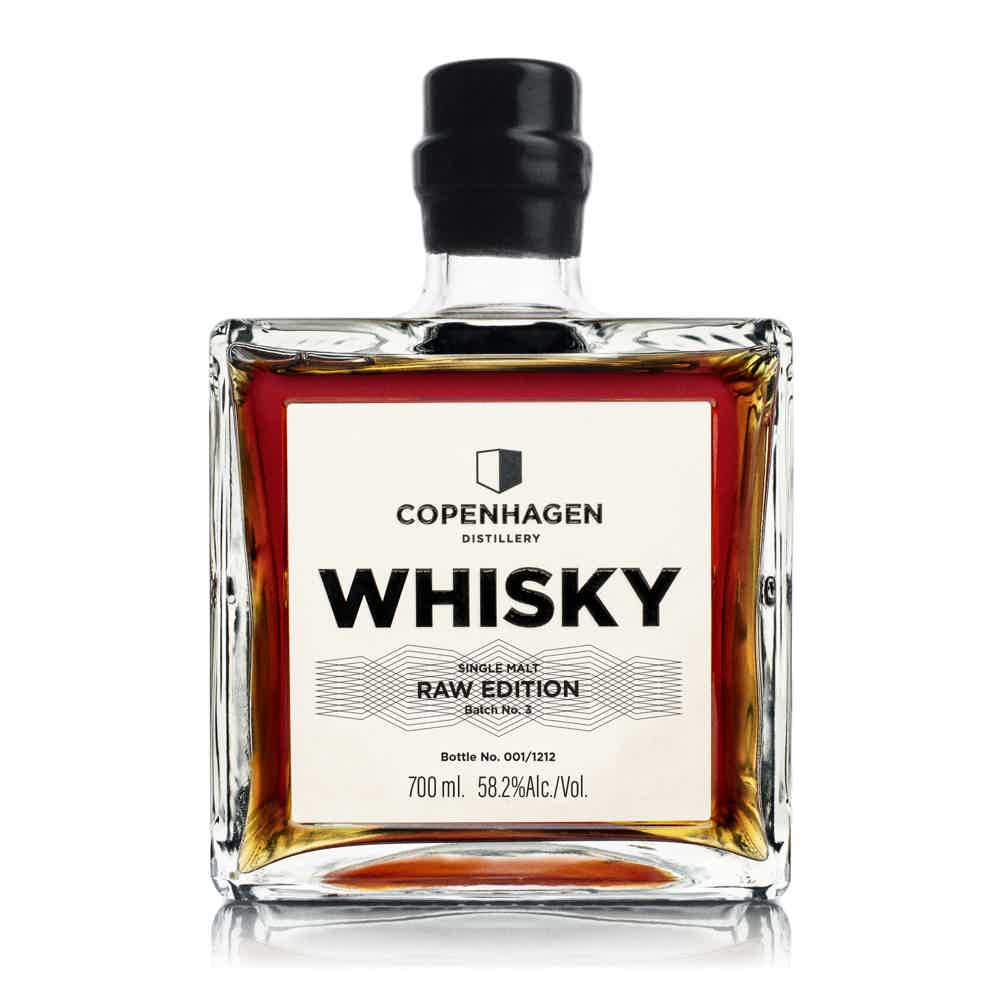 RAW EDITION WHISKY Batch No. 3 - 70cl
Alcohol: 58.2%
200,00 EUR
0,7 L (285,71 EUR/L)
Incl. 21% VAT
Shopping Cart
Your cart is empty